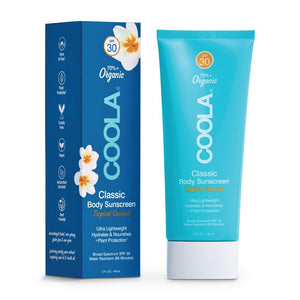 Classic Body Lotion SPF 30
Designed for long active days in the sun but light enough for everyday use.
With its broad spectrum UVA/UVB protection, this antioxidant-rich moisturizing lotion has an advanced plant-based oleosome technology that optimizes the formula's performance for fortified protection that's unbelievably sheer on skin. Plus, this water-resistant formula is reef-friendly!
Tropical Coconut fragrance*