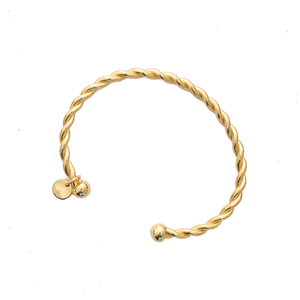 Candice Rope Bangle
Bracelets meant to have the last word that compliment every look you create. You are beautiful, and so is your arm candy. 18K gold plated and sure to swoon.
—2" x 2.5" oval
—3/8" thick
—heavily plated 18k gold 
 *Slightly adjustable but not recommended until it is received by the end user. Too many adjustments can cause warping.